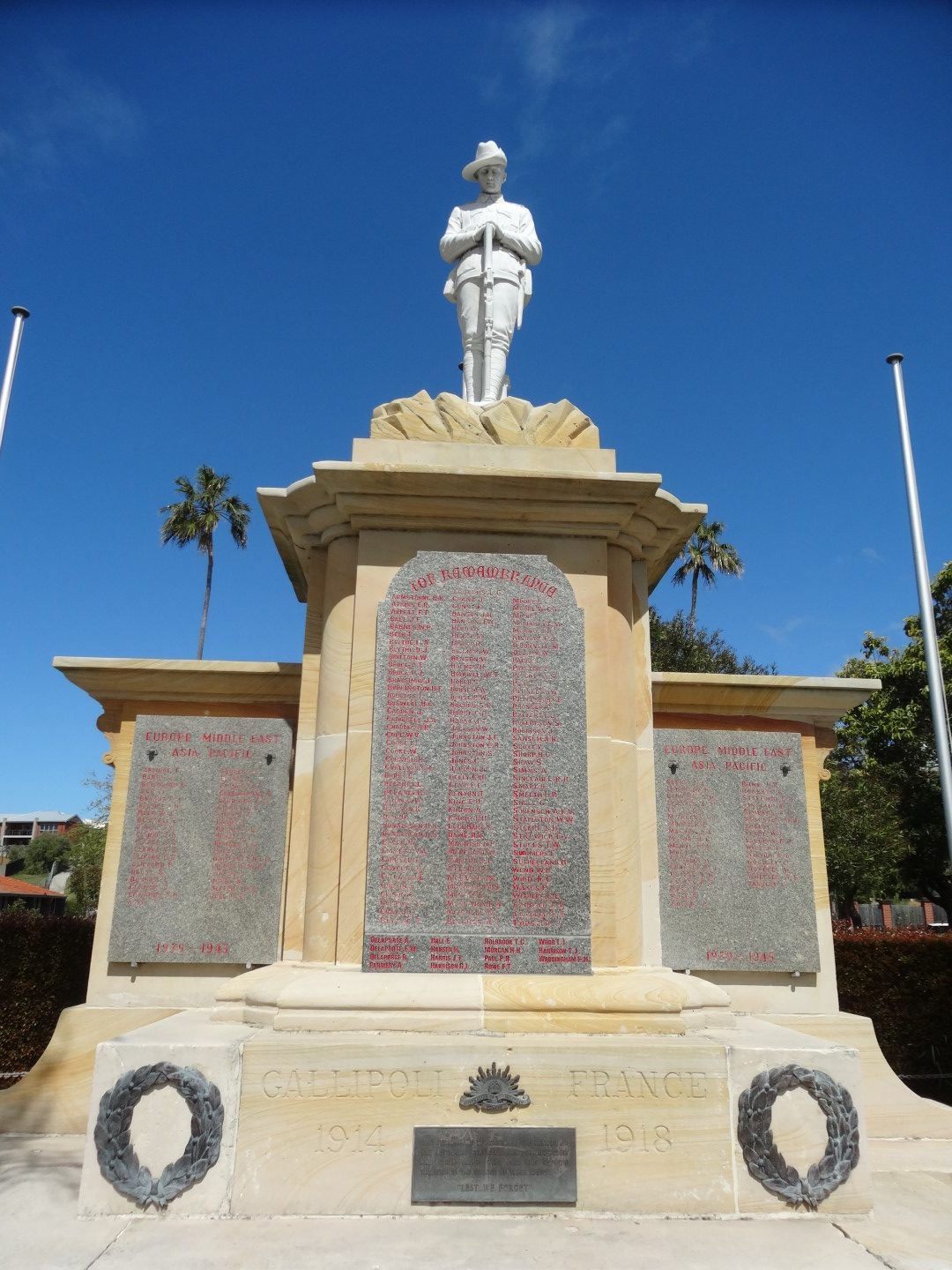 The Bunbury War Memorial is located at the intersection of Victoria and Stirling Streets Bunbury and was officially unveiled by Colonel N.M. Brazier on the anniversary of Armistice Day, 11th November 1924.  The Memorial was officially completed when a 2 meter high marble statue of an AIF infantryman standing in classic military funeral pose was added prior to the ANZAC Day service on 25th April 1930.
The memorial is dedicated to the memory of all Australian service men and women who paid the supreme sacrifice in the service of our nation.  Our Bunbury war memorial honours 205 local service personnel who fell in the line of duty, and whose names are recorded on the 3 marble pillars.
First World War : 1914 – 1918 (124 service personnel)
Second World War: 1939 – 1945 (70 service personnel)
The first ANZAC Day service to be held at the Bunbury War Memorial was on the 25th of April 1925.  The traditional ANZAC Day Dawn Service has become one of the iconic events in Australia's development as a nation, and those who served our country in all conflicts deserve our honour and recognition.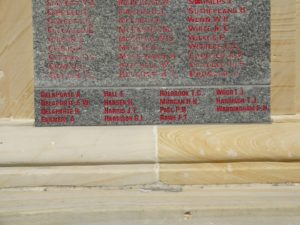 "Memorial Inscriptions added for fifteen previously unacknowledged First World War soldiers who lost their lives. ( Identified by Bunbury Military History researcher Jeffrey A PEIRCE)."
"This site is dedicated to the extensive War Memorial research throughout Western Australia conducted by Alf and Joy Mort"
Identification, Research and Documentation to Honour the Service Personnel listed on this website has been completed by:-
Jeffrey A. Peirce, Bunbury Military History Researcher, Finalist 2014 Australian of the Year Awards, W.A Local Hero Category